We take a lot of pride in our office and work environment
As a group of hardworking creatives, we take a lot of pride in our office and work environment. It's more than just a workplace – it's our home away from home.
Having grown a lot over the last decade, we are currently in our 3rd office space, but we've been proudly based in downtown Akron, Ohio since 2008.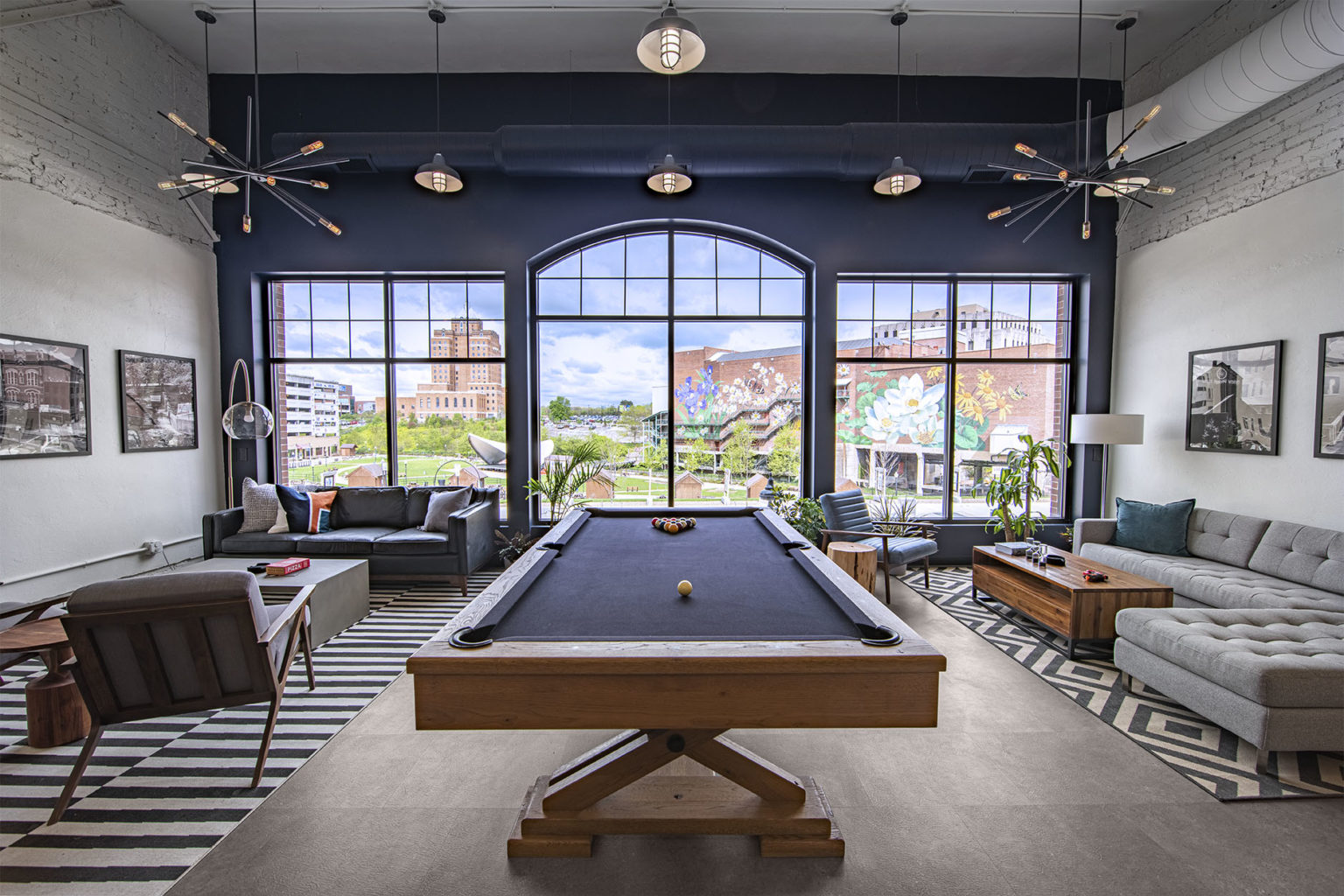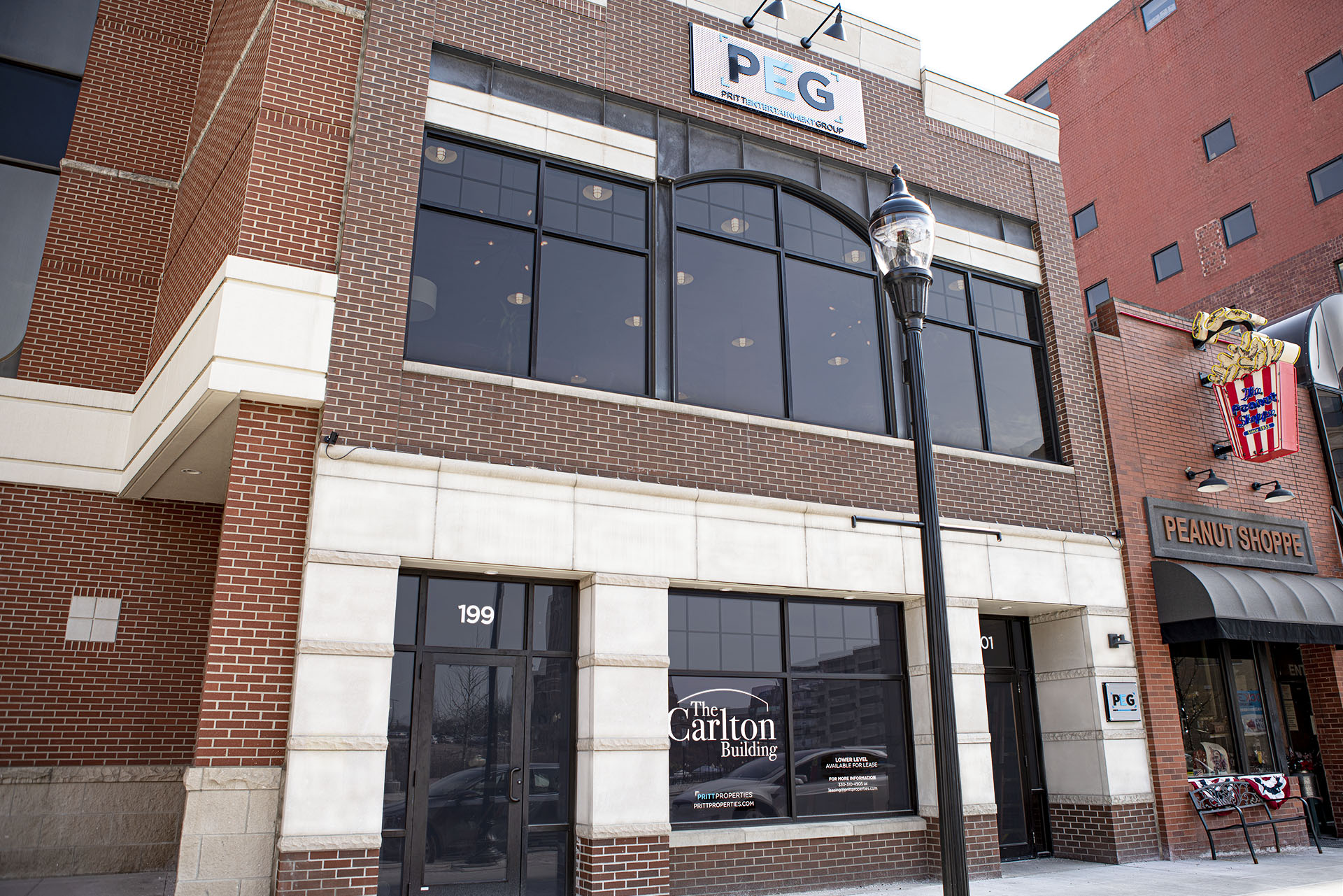 Renovations
Most recently, we spent a year renovating the 120-year-old Carlton Building on Main Street and transforming it into a fun, modern new office space for our team. But now, the space is complete, the desk knick-knacks are set up, the fridge is full of La Croix. What more could you want from an office?
The second floor of the building – our main base of operations – includes an open, collaborative production area, private offices and editing suites, a conference room, kitchen and engaging lounge areas for team members, visitors and clients. The third-floor mezzanine area houses our gear and our studio space that can be utilized for a variety of video and photo shoots.
About the Renovations
We worked with Groundswell Design Group to make sure we were able to modernize and reinvigorate the space without losing the character and historic feel of the building. Exposed infrastructure and brick merged with bright colors and soft textures to create the perfect environment for the PEG team. And 70+ places to sit (we aren't kidding!) there is always a place to get comfortable, collaborate and create.
Want to see some pretty cool before and after photos of a few renovated spaces? Check these out!
About the Carlton Building
The Carlton Building is an approx. 10,000 square-foot commercial building constructed in 1900. It is the oldest remaining building in the South Main Street Historic District. The architect of the building is unknown and little is known about its original appearance.
Since its original construction in 1900, the building has been home to several businesses. It is best known as the home of Carlton's Clothes for over 45 years. But it has also been home to an auto parts store, sports equipment store, furniture stores and an IT solutions company, but remained vacant for over a decade until Pritt Properties purchased the building in 2018.