Getting Started in Sports
By 2008, brothers Ryan and Jeffrey Pritt had already been working in sports for a few years. Between the two of them, they had worked almost every position you could imagine – from Camera Operator to PA Announcer to Producer.
So, it made sense to combine their shared passion for working in sports and their unique skill sets and start a company. Together, they started working with several sports teams across Northeast Ohio, offering services ranging from video, animation and graphic design, to live game and event production.
As word began to spread, they kept building those relationships and more teams and arenas turned to PEG to help connect with their audience and enhance their game day experiences. 
Today, we have a growing client base that consists of professional teams from the NHL, MLB, NFL and NBA, as well as top universities from across the United States and Canada. We are constantly innovating, adding new and exciting capabilities and creating high-end, attention-grabbing pieces.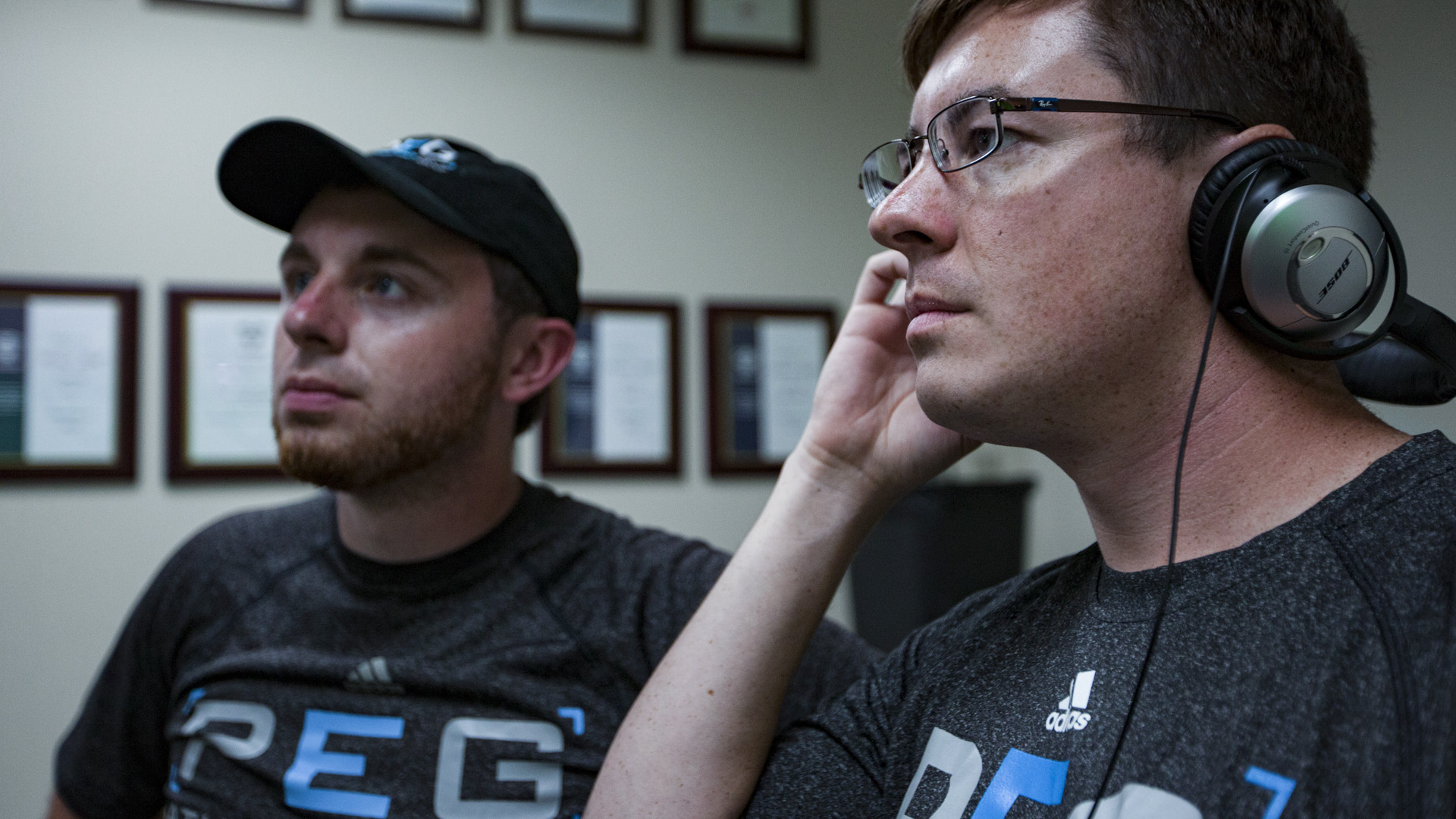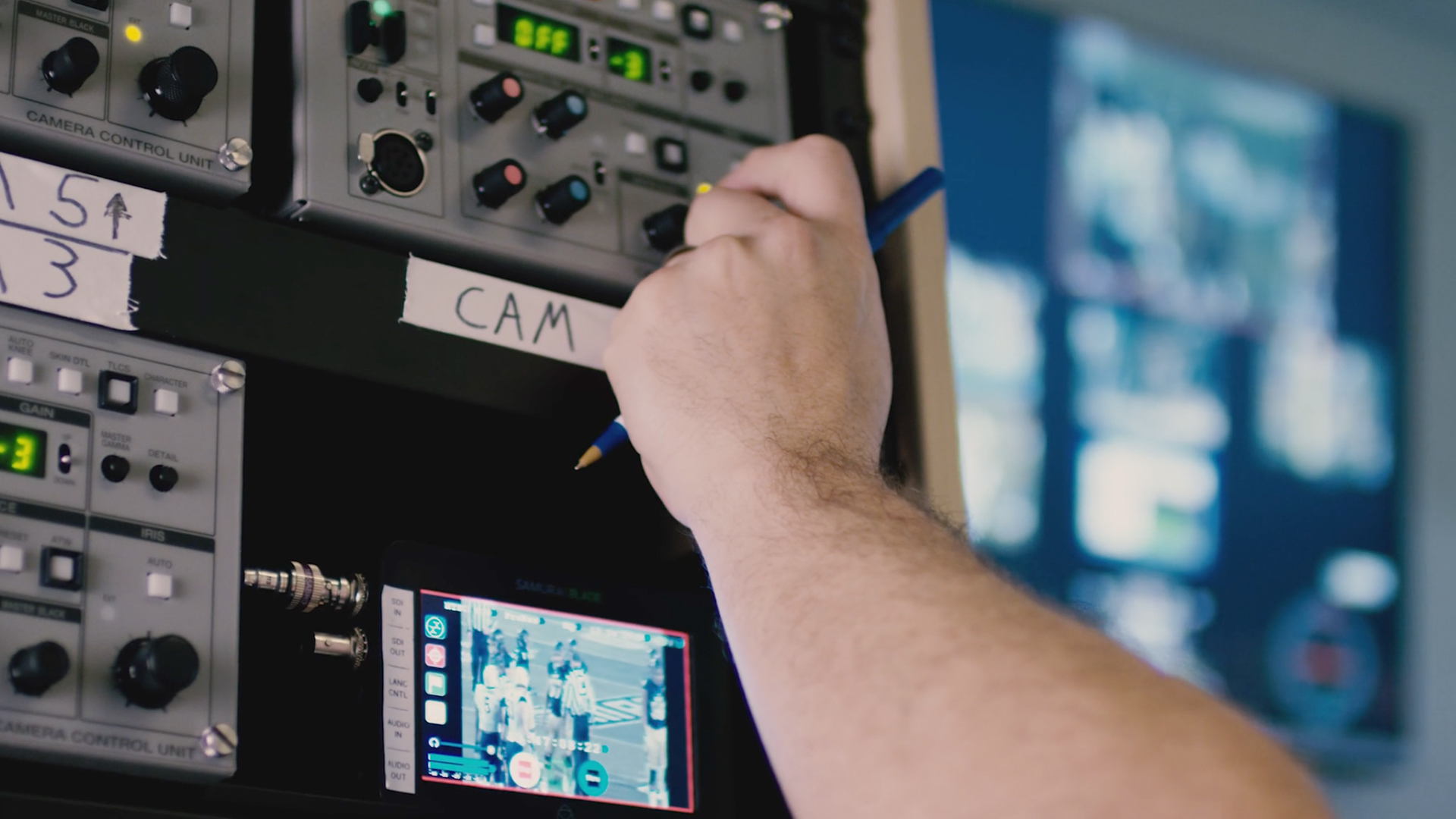 What Drives Us
As even as we evolved over the years, we realized that the results we got were a direct result of taking the sports principles that we learned in those early years in the control room, and translating those into everything we do.
We know that every video, every graphic and every play produces an instant reaction from the crowd. These are the reactions that make us work hard. These are the moments that drive us. 
We know it's so much more than a game. 
Where you'll find us
Since day one, our headquarters has been based in Akron, Ohio. Northeast Ohio might not be where you expect to find us, but we are surrounded by the excitement of sports – with the Pro Football Hall of Fame down the road and an impressive list of pro athletes born nearby.
Back in 2008, our "office" was a spare bedroom, but even then we called Akron home. Since then, we have only continued to grow and have moved offices three times, but each has been located right in the heart of downtown Akron, just a few blocks down Main St. from our first office space. 
We are currently located in the Carlton Building – a historic 120+ year old building that we spent over a year renovating into our perfect office space! Learn more about our HQ or stop by to get a first hand look at where the magic happens.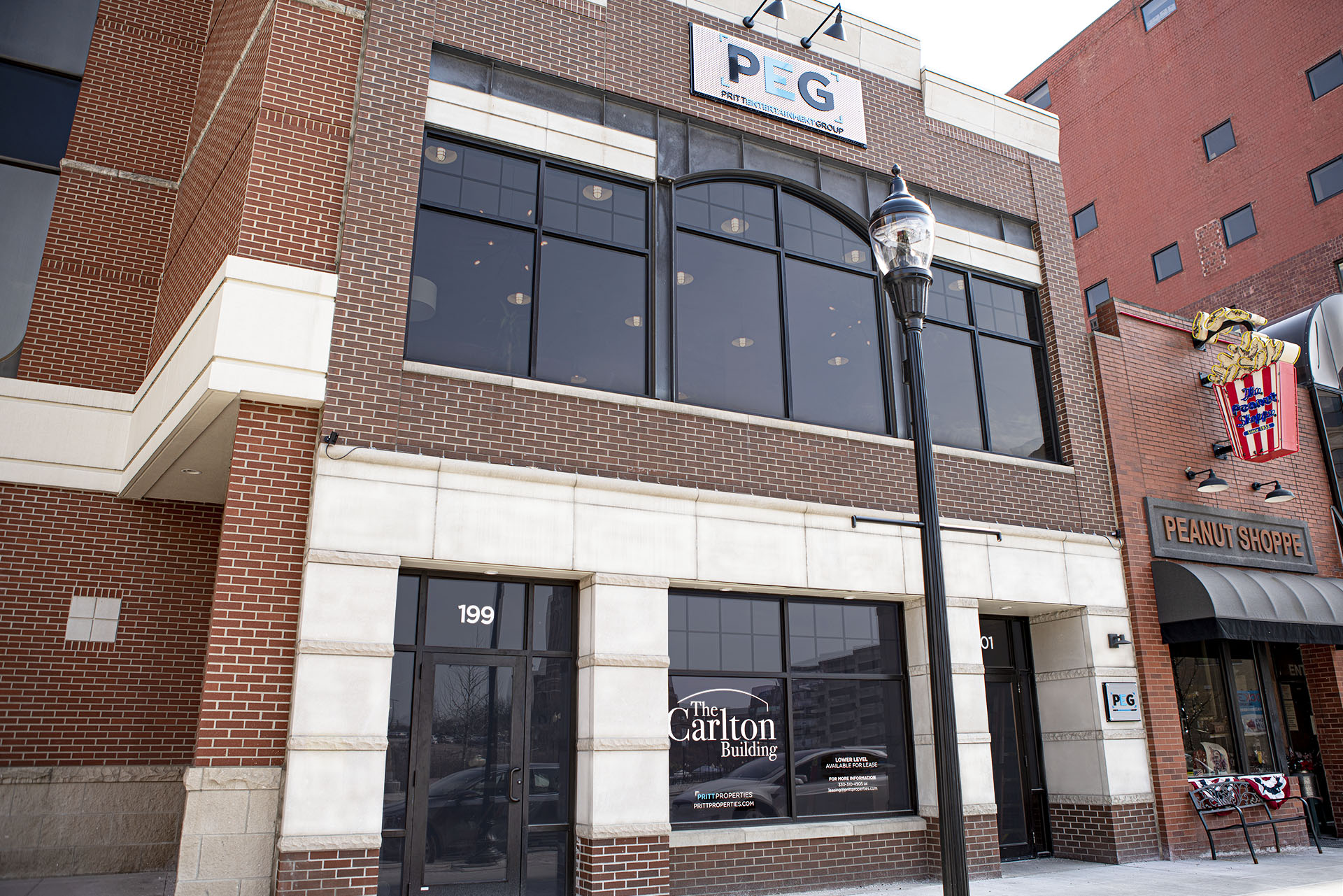 We know our full name is long, so we often abbreviate it to PEG. Even though we write it out as a word with no punctuation, we pronounce it as P-E-G, saying each letter individually.
Sports is how we got our start. Before we even existed, Ryan and Jeffrey worked in pro sports, and started PEG with a vision of growing a company that specialized in game entertainment in mind. It's even why entertainment is in our name!
We have A LOT of experience. Together, we have decades of experience with video, animations, live productions, graphic design and more in the sports world! 
Both! We've worked with MLB, NFL, NBA, NHL and NCAA FBS and FCS level athletics programs.
Absolutely! We've done shoots with star athletes in all four sports. We know how to get the most out whoever is in front of our cameras and are never intimidated by the situation. We are just excited the great content we'll be able to capture!
All over and you probably haven't realized it! Our more well-know pieces are open videos for the Vegas Golden Knights, but our work can be found online and in arenas across the country.
We specialize in team open videos and in-venue animations, but as more and more things have moved online and onto social media, we also do lots of content for team's social accounts and digital properties as well.
We keep a constant eye on industry and pop culture trends and we combine that with our ability to get people to react at at event. That mindset is at the forefront of everything we do. Our team is never afraid to take chance if it means we can help tell a great story.